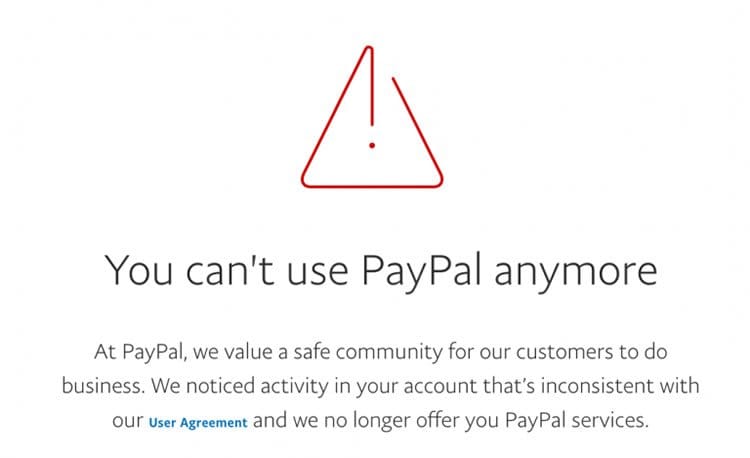 Are you looking for some custom writing help? Do you need college term paper, or research paper, or thesis statement, or maybe an argumentative essay? It does not matter what kind of professional essay writing help you need, our writers will be always glad to help you.
How you can pay for your custom essay? It is very easy! Just follow a few steps to protect yourself from scammers.
contact live chat support, ask them some questions, make sure that you are talking with the person, not with chat robot
check payment options that custom writing service offers. If you can pay with your credit/debit card you are already protected (your bank always check for suspicious transactions and if something goes wrong they will block the transaction)
contact your bank if the service was not received
For many years there was commonly used and well known payment method – Paypal. Paypal was safe and reliable, it was a guarantee that your transaction protected. There are millions of people all over the world who use Paypal to sell and to buy something (goods, services…) so it wad an option to pay for professional writing help with Paypal too). We were proud to co-operate with Paypal for many years and provide very comfortable payment method for our customers. The problem is that since June 2019 Paypal does not work with the custom essay writing services anymore, so now it is illegal to buy essays and term papers with Paypal. This is not only about our writing service, but about all services of this kind. Do not waste your time trying to find expert writing service that accept Paypal. Paypal just changed its policies agreement and for now students can not pay with Paypal for profession writing help. Yes, this is not comfortable for us too and we wish that one day Paypal will change its policies again and we will accept Paypal again for the essay writing help. But since that time we can still provide our custom writing service and help school, college and university students all over the world just accepting other payment methods.
There is no need to panic, there are many other payment partners, not only Paypal. So, what payment options you have for now if you want to get expert writing help from us?
Pay for custom essay with Bitcoin
First of all take a look on Bitcoin payment option. In the 21st century it is hard to find a person who knows nothing about crypto currency and Bitcoin especial. It is one of the best alternatives to Paypal when you pay for a custom essay. Bitcoin offers you 100% privacy and guarantees transaction safety. Our custom essay writing service offers Bitcoin payment option and you can pay with this method only in a few clicks.
Pay for custom term paper with Credit/Debit card
Want to pay with your credit or debit card? No problem, we have this option for you right now. Please, fill in our order form and you will see Visa/Mastercard payment method. Click on it and fill in the form, please. Using this payment method your are protected by your bank and by Visa/Mastercard/American express etc.
If for some reason both payment methods, mentioned above, are not good for you, you can ask our manager or live chat support to send you payment request from the Payoneer payment system. When you will get this request you can pay with your credit or debit card issued by any bank. This payment method is also very safe, easy and fast.
As you can see there is no problem that Paypal does not work with the custom writing services anymore. There are many other payment systems and they are also good and reliable. Our financial department worked hard to find out and propose you the best alternatives for Paypal payment option.
If you have some doubts or questions you can always contact our live chat support or email us, we will be glad to answer on all your questions and provide detailed instructions about any payment method. Even if you want to pay with some other payment method, but you do not see it in the list, just contact us. We are always trying to provide best service and help our customers, so we will be glad to consider some alternative payment methods if you prefer them.